Ever been saving a wonderfully expensive bottle of wine for a special occasion only to remember it tasting better? It's probably not the wine itself but the way you're storing them. Calling all wine enthusiasts out there, here are a few tips on how to properly store your wines to avoid spoilage and keep your wines tasting better, longer!
Minimize Temperature Fluctuations
Wine is susceptible to even the slightest change in storage temperature and temperature stability is even more important than the actual average temperature. Fluctuations allow more oxygen/air into the wine which is the most damaging factor to a wine's storage life. As an expert at wine storage, we recommend that wine is kept in an environment where the temperature is stable and constant- reducing the likelihood of premature aging.
Coolers not Fridge
The typical household fridge is designed for food storage. The odors from your fridge combined with the colder-than-suitable temperature for wines are going to affect the way it tastes. Fridges also remove humidity that's needed for optimal wine storage. A wine cooler provides the perfect environment that can improve the taste of your wines, allowing them to age gracefully and preserve them for long periods of time.
New Danby wine coolers and beverage centers are now available at Handy Appliances. Come see our demos in-stores!
The Best Temperature for Storing Wines
Heat is an enemy of wine and temperatures higher than 70°F (21°C) will speed up aging for wine at an undesirable rate. However, when a wine is chilled too cold, it could lose its aromas and flavors. In general, wine storage temperatures depend on personal preference and the type of wine you are storing.
Wine Types and their Storage Temperatures
Sweet White Wines: Champagne, Ice Wine etc.: The ideal wine temperature for these sweet wines is between 41°F (5°C) and 46°F (8°C).
Dry White Wines: Chardonnay, Pinot Gorgio etc.: For these lighter/medium bodied wines, the ideal temperature for storage is between 46°F (8°C) and 54°F (12°C).
Light to Medium Red Wines: Beaujolais, Light Zinfandels etc.: The ideal temperature for light to medium red is between 54°F (12°C) to 61°F (16°C)
Full Bodied Reds: Bordeaux, Cabernet Sauvignon etc.: For these full-bodied reds, the best-storingtemperature is between 63°F (17°C) to 66°F (19°C)
Avoid Harsh Lighting
Anywhere in your home that UV rays from direct sunlight can reach is not suitable. The average household fridge lights also give off heat that is too warm for the optimal storage temperature. LED lighting found in wine coolers provides the perfect amount of glow without giving off heat.
Don't Overlook the Cork
The cork of a bottle is completely sealed to the fate of your wines. It's so important because it keeps your wines from oxidizing which can compromise the taste of your wines. One of the reasons why laying the bottle on its side is to keep the cork moist and prevent it from shrinking in size and oxidizing.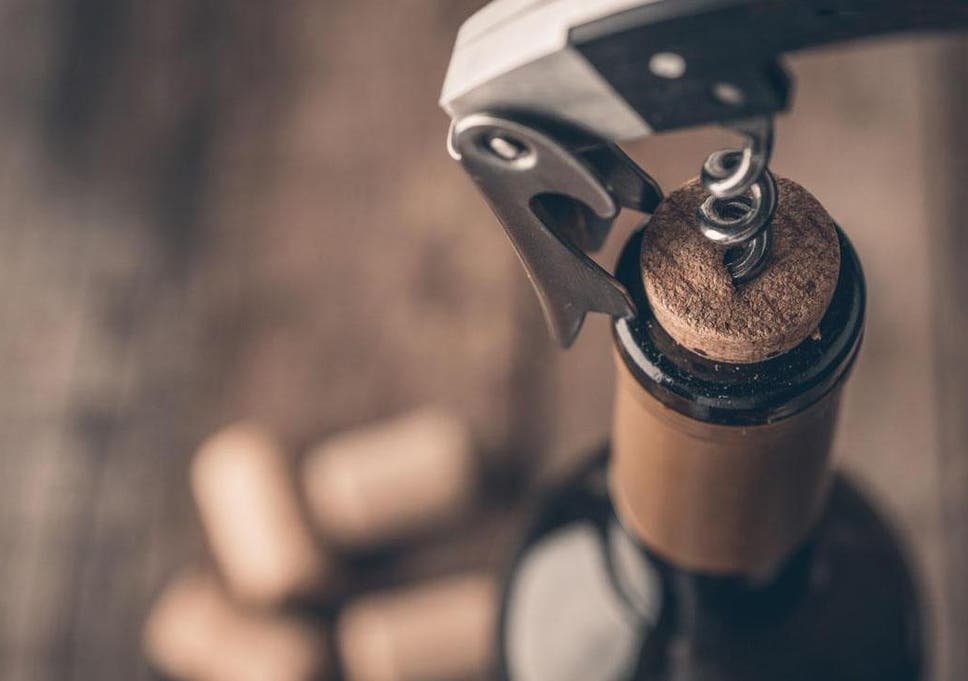 Source: http://winefolly.com/review/chemist-explains-corks-matter-storing-wine/