Making Your Range Hood Last!
Range Hoods keeps the air in your kitchen clean from smoke when you are cooking up a storm in there. So, itsimportant that you maintain the greasiest appliance in your home to prevent defects and potential fire hazards ( Yes, that can happen!). Below are 5 tips to help you keep your range hood in tip-top shape.
1. Clean the Filters
check if your filters are dishwasher safe (see owner's manual) or you can always clean it by hand. Simply submerge your filters in a sink or bucket full of hot water and soap. Give it a good soak, then scrub away! If the stains are too tough, try using a degreaser to melt away the grease. Make sure to rinse and dry your filters before putting them back. Your filter should be as good as new!
The exception would be the charcoal filter, which cannot be washed. This type of filter will need to be replaced every 6 months to 1 year.
2. Check Your Fan Blade
While you're giving your filters a good soak, it's a good idea to inspect your fan blade. Is it loose, damaged, or unbalanced? Also, check for things that could block or jam your fan blade. If there are no noticeable defects, just give it a quick wipe down.
3. Wiping Away the Dust
Wipe down the exterior of your range hood regularly! Dust and greasy are not a good mix and can cause lasting damage to your appliance and shortening its lifespan. Be sure to also remove the dust and grease accumulating on the lights to restore its shine.
4. Watch Out for Unusual Noises
If your range hood is starting to make odd noises, it may be due to the fact that the motor is struggling to keep the fan running. Consider replacing the motor to restore the performance of your range hood. If your fan blade is unbalanced or damaged, this could also be the reason why your range hood is making weird noises. Replace the fan blade if necessary.
5.Consistency is Key
The longer you leave it, the tougher the cleaning will be. Be sure to revisit all of these tips every so often. Depending on how often you cook, it should be cleaned every three months to once a year (at the very least).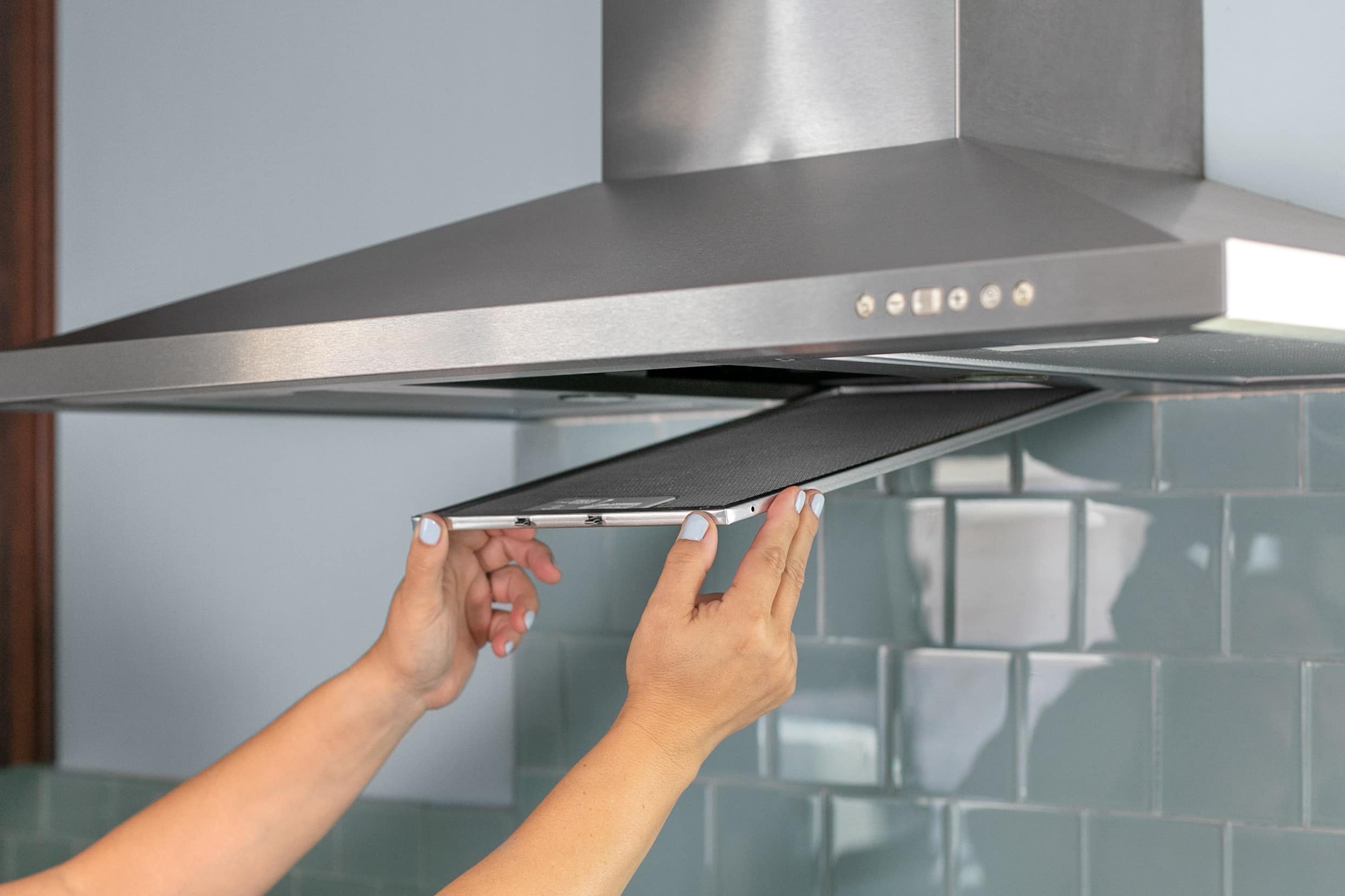 Did we miss anything? Comment below to share your own tips on how to maintain your range hood! We would love to hear from you!